Penname:
FiliKlepto [
Contact
]
Real name:
Chrissy
Member Since:
06/21/03
Membership status:
Member
Bio: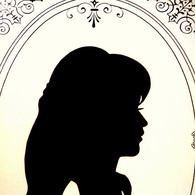 While I love all the boys, Nick is my muse, so all my fanfiction is about him.
My New Year's Resolution is to NOT be George R R Martin and make all of you wait six years for an update. Here's to finally finishing On Nightingale Hill!
On the Rails was voted Best Historical in the 2009 Felix Awards.  Thank you so much to whoever nominated & voted for me b29;
On Nightingale Hill received Runner Up for Best Fantasy/Sci-Fi in the 2010 Felix Awards.  Thanks for your votes, everyone!
Both stories were also nominated for Most Creative in the 2012 Felix Awards.
[
Report This
]
Contact Author:
Indicates required fields. Please be respectful and polite when contacting an author.